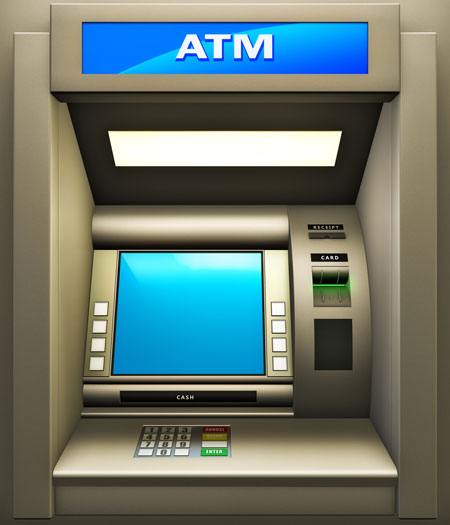 If you're looking for a place to get money but you don't know where to get it well, Acme Check Cashing in Elizabeth, NJ has ATM service that is there for their customers 24 hours. They have the two types of primary ATMs. The first one is, the basic unit that will allow their customers to withdraw their cash and also receive a report of their account balances only. And the second one is a more complex machine that accepts deposits, facilitate line-of-credit payments and even report account information. And to access these advanced features of the complex units, the person has to be an account holder of Acme Check Cashing in Elizabeth, NJ.
Acme Check Cashing in Elizabeth, NJ knows that ATMs will become even grater and will increase the number of ATM withdrawals that their customers will make. They also want their customers to be able to get their money whenever they need even if the bank it's self is closed. Here are some advantages about ATM or Bank Card that might be really helpful.
• You will be able to withdraw cash no matter the time, day or night. And the banks do not need to be open.
• The ATMs will offer the convenience of many multiple locations. By this you can withdraw your money to the bank that your ATMS card is linked to.
• When you get your ATM card your PIN number will protect it by making sure money totally safe.
• The best thing about having a bankcard is that you can withdraw cash at any ATMs in the foreign countries that you visit.
Read more: Acme Check Cashing in Elizabeth, NJ has Available ATM Service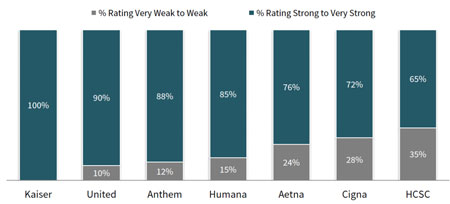 What is Commercial Accounts you may ask? Well, a commercial account is any type of financial accounts, that a business or corporation can use. Commercial accounts are usually checking or any other types of demanding deposit accounts. Here are some things that the staff at Acme Check Cashing in Elizabeth, NJ want their customers to know about commercial or corporate banking products and even the services that are included but are not limited to any of the following:
1. Loans and other credit products – these are one of the largest sources of profit, and it can also be a risk
2. Treasury and cash management services – many companies use this when it comes to managing their working capital and currency conversion requirements.
3. Commercial real estate – this has services such as a real asset analysis, portfolio evaluation, and equity structuring.
4. Trade finance – this relates to letters of credits, bill collection, and even factoring.
5. Employer – this includes services like payroll and also group retirement plans.
Read more: Get Your Commercial Accounts at Acme Check Cashing in Elizabeth, NJ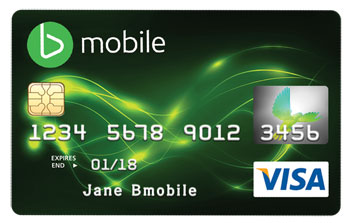 Acme Check Cashing Service in Elizabeth, NJ knows that prepaid debit cards can be a big help for the customers when finding a perfect way to use their money. And some of the ways that people can use a prepaid debit card is to either pay for their lunch or even a pair of shoes. But Acme Check Cashing Service in Elizabeth, NJ has some great ideas that you can use your prepaid debit card for. They are:
1. To help a relative/friend in need – when giving cash to a relative or friend that are in need giving them the cash might feel a little weird. But by giving them a prepaid card will let that person know you truly care for them.
2. Kid travel gift - let's say you have a teen that is going cross-country to go and visit her grandparents or wants to the her summer with noncustodial parents, then giving her a prepaid car will let her buy what ever snacks she wants.
3. New grad gift – sometimes it can be really hard to guess the needs or desires of an 18-22 year old. But getting them a prepaid gift card will mean not just power, but having a choice.
Read more: Elizabeth, NJ Has Prepaid Debit Cards for Their Customers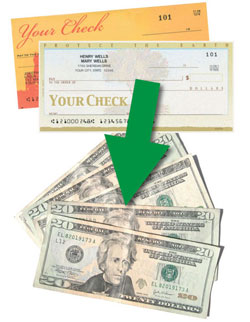 You are thinking to yourself, why should I choose Acme in Elizabeth, NJ? Well ACME Check Cashing is a well-known family owned business since 1971, and is also licensed by the NJ Department of Banking & Insurance.
ACME Check Cashing Services (also known as ACE) are located in the areas of Elizabeth NJ, Rahway, NJ and Edison, NJ and this three locations help offers a big full range of check cashing an even money order services so that you can get your money out right away to the people that you are sending it to without having to wait for your check to clear. The staff here at Acme Check Cashing Services in Elizabeth, NJ offer friendly, courteous and professional service, providing all kinds of financial services for cashing checks that include corporate payroll and government to go along with moneygrams and pre-paid debit cards. You can even pay all your bills with us positively knowing that they will be paid on time. Si, hablamos Español.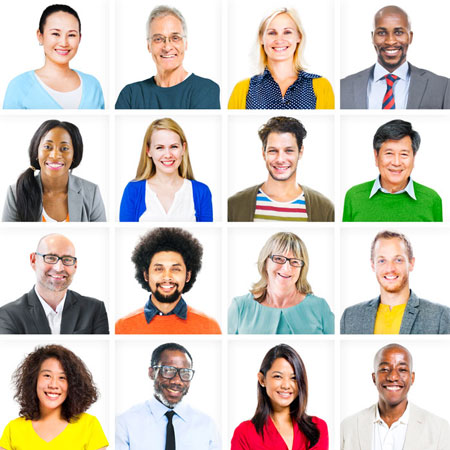 Our Acme Check Cashing Services in Elizabeth, NJ is here to offer a full range of different kinds of check cashing services that are provided by our professional, courteous and even knowledgeable staff. We at Acme Check Cashing Services in Elizabeth, NJ offer our customers the most convenient way to instantly help get your money with reasonable, and low rates. Acme Check Cashing Services has helped by providing wonderful check cashingservices to their awesome customers in the state of New Jersey since 1971. We serve Union County, NJ and Middlesex County, NJ

Everyone at Acme Check Cashing Services in Elizabeth, NJ are approved and even licensed by the State of New Jersey, Department of Banking. All their check cashing tellers are bonded and trained as check cashing service professionals that are able to handle all your check cashing services transactions with courtesy service and care.