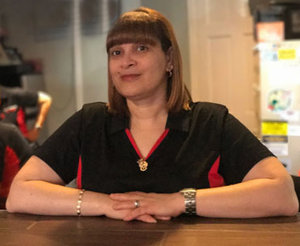 Check cashing services are similar to the services offered at the bank so why do people prefer check cashing? Lisa Servon, a professor at the University of Pennsylvania conducted a research study investigating this simple question. She found that the three main reasons people use check cashing locations instead of banks are cost, transparency and service.
Looking at the cost of check cashing services compared to that of banks, charges for various services at Acme Check Cashing are apparent and open. The fees are up front and clear while banks charge customers with sneaky ATM fees, account maintenance fees and overdraft fee. With check cashing businesses, everything is up front and there are no hidden fees. The customer knows what each service costs and knows what they're paying for. Acme Check Cashing in Elizabeth, NJ is open and honest with its customers. Be reassured that there are no concealed fees that you might find yourself paying for later.
Servon also found transparency in check cashing services. In banks, you rarely see all the fees listed clearly, unlike check cashing businesses were there is a big board with the services and service costs. Unexpected costs that a customer experiences from banks, like a $3.00 ATM fee, is unwarranted and frustrating. You can be assured when working with Acme Check Cashing that all the fees will be clear and known. When working with the consultants at Acme Check Cashing there will be no hidden fees you need to worry about.
Lastly, check cashing businesses are very "service-oriented," according to Servon. A happy customer is Acme Check Cashing's highest concern. Interaction with the customers is very important and apparent at Acme Check Cashing unlike most banks. Banks have tellers that really are not focused on spending time and effort on the satisfaction of the customer. In Elizabeth, NJ, Acme Check Cashing provides its customers with high quality customer service. If you have any questions, Acme is more than pleased to help and explain any concerns you might have.
To conclude, the three main benefits of check cashing businesses are cost, transparency and service. Servon found these to be the main reasons why people choose check cashing over banks. The cost and transparency of the services you are paying for is important. Hidden fees are never great to find out about especially if you are not expecting to see them on your bank statement. Through Servon's research, she found that service was also better at check cashing business. The staff was more personable than the standard bank tellers you might find working in a bank. Acme Check Cashing in Elizabeth, NJ is better than going to a bank based off of Servon's research.
To read Lisa Servon's full research study, go to: https://read.bi/2kkAfxz