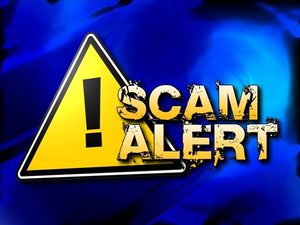 Managing your money is a big responsibility because there are many people out there in the world whom are swindlers, con artists, and scammers always looking for opportunities to take your hard-earned money from you. They adapt to the growing community of bank handling and check cashing. It is important to be aware of the typical scams that thieves use to take your money and get your cash. Acme Check Cashing in Elizabeth, NJ believes it is paramount to educate its customers about these check cashing scams that they could fall victim to. Knowing what companies will handle your cash honestly and what to avoid when cashing a check is important to making and saving your money.

Check scams are schemes that are designed to trick you into giving your money to a stranger. A red flag should go up in your head when someone has a long, hard to believe, story about his problem with his check. In Elizabeth, NJ, you can be reassured that Acme Check Cashing will properly handle your money. You will not have to worry about encountering people like this at Acme Check Cashing locations because we are in compliance with very strict state and federal laws. The scam works by the scammer giving you a check to cash and you giving the scammer a smaller amount of money. Once you go to cash the check, it ends up bouncing back. The scammer used a forged check to get some of your money while you think you will be making a profit.
According to the Identity Theft Resource Center, scammers use excuse like "I have a check I can't cash because I don't use a local bank, I live outside the US and can't afford the fees to cash an international check, my brother is going to send you the check because I don't have a checking account of my own, you've won a lottery (that you don't remember entering) and you only have to send back the processing fees." Acme Check Cashing wants its customers to be aware of scams that are along these lines in an effort to protect yourself from thieves that try to steal your money.

The Acme Check Cashing in Elizabeth, NJ is an honest check cashing company, but you must beware of those dishonest people out there trying to take you money. Make sure you always come to Acme Check Cashing to cash your checks because for over 40 years we have been in compliance with the law and provide our customers with a safe environment to make your financial transactions and to cash your checks. And, if a scammer tries to take your money, make sure you know the signs to avoid being robbed.
To read more about check cashing scams, go to: http://bit.ly/2vGbh1a